Management and optimization of operational projects
Development of Reliability Engineering in the Company Puerto Mejillones, under the R-MES approach.
Client:
Mejillones, Puerto
Objective:
Create an organizational culture appropriate to launch an oriented initiative, not only to lower costs and increase sustainable production, but also to the development of better practices in the field of Operational Reliability. Seeking to provide the tools; of support, software and methodologies, that allow standardization of continuous improvement of processes and assets.
Development of the case: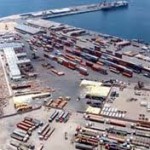 The project methodology considered 5 stages.
Strategic-Operational Integration : This point is related to the roles and responsibilities of the reliability indicators. Which people would be in charge?, What would the scope of these indicators and their metrics be?, etc.
Quality assurance of information: At this stage are formalized the information sources, the data bases for the plan pilot, data validation process, etc. Without forgetting the coordination instances to satisfy this end.
Logical-Functional Modeling: It consists of the definition of the pilot plan, gathering modeling information, interviews with specialists, logical-functional configurations, layout using the R-MES tool and the respective validation.
Structuring databases and emission of management reports: Considers the graphic design of monthly reports, analysis periods of the reports, data validation, data consolidation of the stoppages, report of criticality.
Structuring and monitoring monthly meeting: Makes a remark of who will be the participants of the meetings, the number of meetings and the monitoring of improvement opportunities.
As an annex point was the customization of R-MES, due to particular requirements of Puerto Mejillones about KPIs.