Management and optimization of operational projects
Improvement of Operational Reliability
Client:
El Abra, mina de cobre
Objective:
To support the cross implementation of processes and tools that ensure the systematic improvement of operational reliability.
Development of the case: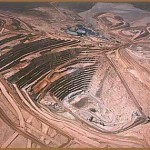 It consisted in the development of an Operational Reliability Model that was transverse to the organization with a methodology that consisted of:
Gathering information of the current situation and the definition of current policies of operational Reliability: Realization of policy-setting workshop for Operational Reliability and then perform the recognition of the main strengths and opportunities for improvement of the organization, through over 70 interviews at all organizational levels and analysis of various documents and reports made for El Abra.
Strategic Design of the Desired State: Definition of the paths to follow for the organization to overcome the opportunities for improvement and systematization of the strengths found during the diagnosis. Furthermore, at this stage is also defined the business model of the area of operational reliability of El Abra.
Tactical design / operational tools, procedures and actions: Definition of tools to implement for the fulfillment of the paths to follow outlined in the previous stage, along with the modeling of the R-MES, the conduction of training and the dissemination of Reliability operational strategies within the organization.
Implementation and monitoring: Realization of the implementation of the tools identified in the previous step, together with the respective training, conducting the first reports of Software Reliability R-MES and the realization of the project closure reports.